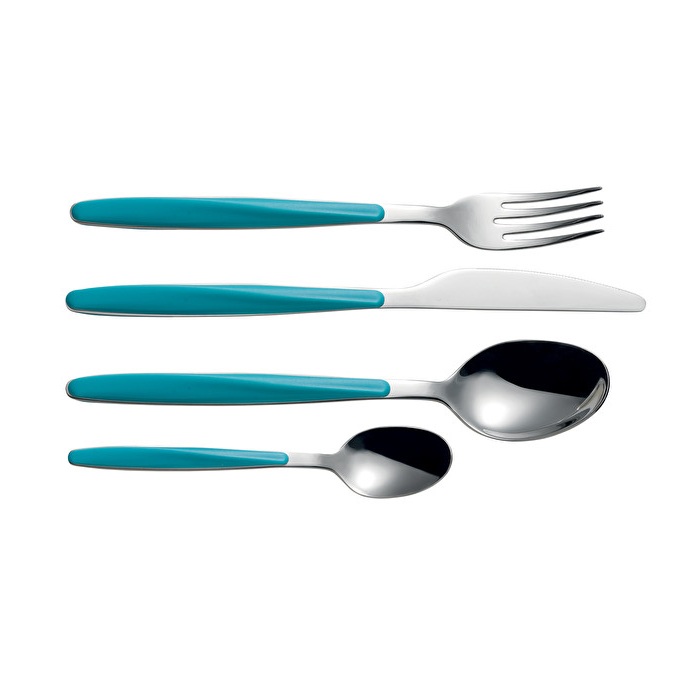 24 PIECE CUTLERY SET
Dimension: 16,8 x 7,5 x h25,5 cm
Material: ABS, STAINLESS STEEL AISI 304 (18/10)
Designer: Sottsass Associati
DESCRIPTION
The elongated form features in this cutlery set, which differs from all the others, in having solid-colour, non-transparent handles.
Dimension
16,8 x 7,5 x h25,5 cm
Material
ABS, STAINLESS STEEL AISI 304 (18/10)
ABS - Acrylonitrile Butadiene Styrene is an acrylic material with good impact strength and fair resistance to heat. Dishwasher safe. Recyclable.