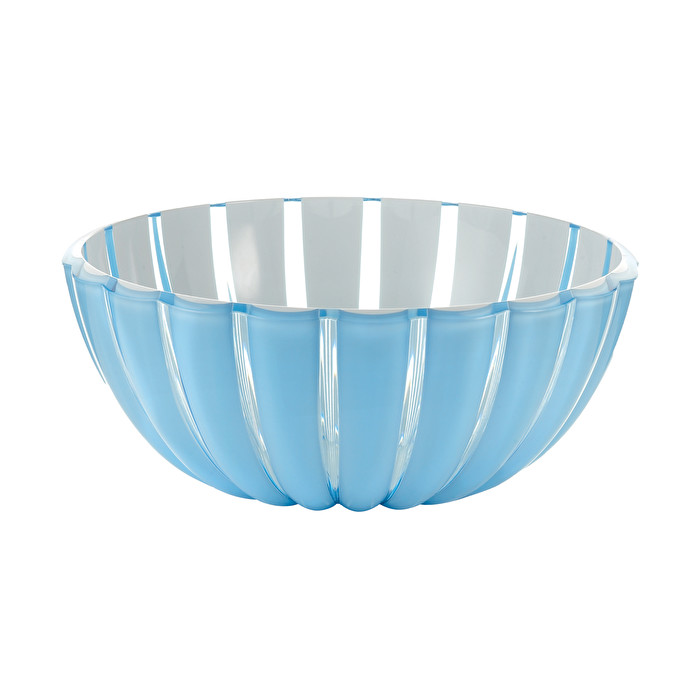 BOWL GRACE
Dimension:
-25CM : Ø25,3 x h10,4 cm
-20CM: Ø20,2 x h8,4 cm
-12CM: Ø12,1 x h5 cm
Material: SMMA
Designer: Pio&Tito Toso
DESCRIPTION
A series of coloured and transparent slices of different thickness shape the objects of this collection designed by Pio&Tito Toso. The flow of glossy white material on the inside, of transparent colours and of pale blue and sand nuances on the outside generates unique three-colour effects.
capacity 4900 cc
Dimension
Ø29,8 x h11,5 cm
Material
SMMA
General Icons
Dishwasher safe, Foodstuff products, Certified by the Italian Plastics Institute, Retail packaging
CURA DEL PRODOTTO
Dishwasher safe at max 50°C.
Suitable for contact with foods, max 70°C.
Dry immediately after washing with a soft cloth.
SMMA - Styrene Methyl Methacrylate is a high-transparency acrylic material. Good resistance to chemicals. Dishwasher safe at a maximum temperature of 55°C. If washed by hand (recommended) neutral detergents should be used, and items should be dried with a soft cloth to avoid scratching surfaces. Recyclable.