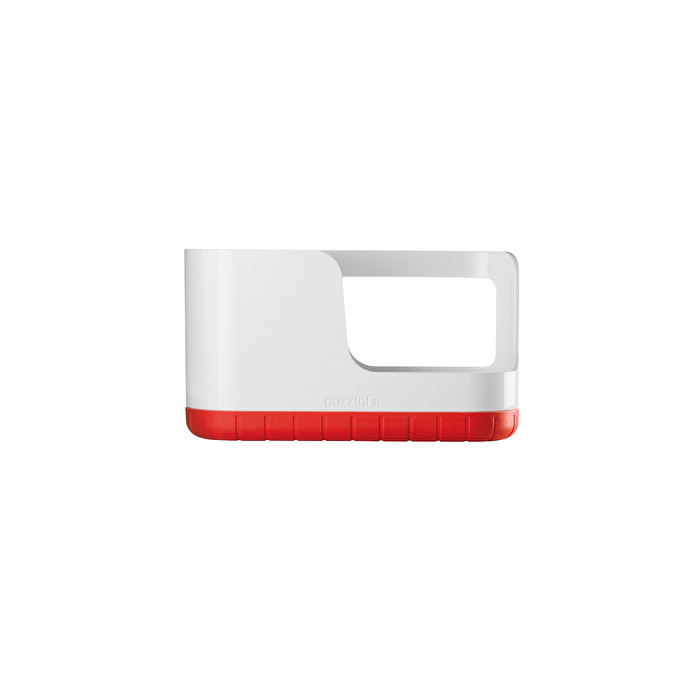 SINK TIDY AND TIDY&CLEAN
Dimension: 24,2 x 8,3 x h13,4 cm
Material: PP
Designer: Niklas Jacob
DESCRIPTION
A sink organizer with a modern, compact design for easy positioning near the sink without interfering with normal kitchen activity. It has a handy compartment for keeping rings safe and holds the most common types of 500 cc liquid soap bottles, sponges and brushes. The removable base makes it easy to drain collected water through holes in the bottom and clean the unit.
More Information
General Icons
Dishwasher safe, Retail packaging
CURA DEL PRODOTTO
Dry immediately after washing with a soft cloth.
PP - Polypropylene is a light, flexible acrylic material which is shatterproof at room temperature. Good resistance to heat. Suitable for contact with foods up to 100°C. It can be placed in a microwave oven to warm ready-cooked foods (Max 400 W - Max 3 Min - Max 100°C). Do not heat foods containing oil, fat or sugar in the microwave, since their temperature could exceed 100°C and damage the product. Dishwasher safe. Recyclable.