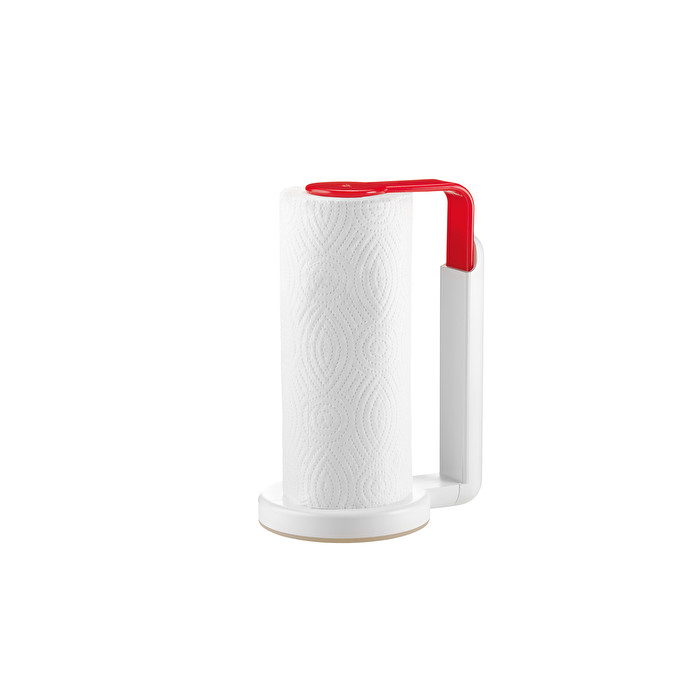 UNIVERSAL ROLL HOLDER
Dimension: 13 x 17,4 x h25,5 cm
Material: PMMA, ABS, TPR
Designer: guzzini lab
DESCRIPTION
Made of high-quality plastic material, the roll holder can be adjusted in height and can be adapted to any type of roll. Non-slip base and ergonomic handle for easy grip.
More Information
CURA DEL PRODOTTO
Lavare a mano.
Hand wash.
Dry immediately after washing with a soft cloth.
ABS - Acrylonitrile Butadiene Styrene is an acrylic material with good impact strength and fair resistance to heat. Dishwasher safe. Recyclable.
PMMA - Polymethyl methacrylate is a clear acrylic material. It has a bright, shining reflective surface. It should be washed by hand with neutral detergents. Dry with a soft cloth. Recyclable.
TPR - Thermoplastic rubber is a very soft, flexible material. It adheres strongly to the supporting surface. Dishwasher safe. Recyclable.